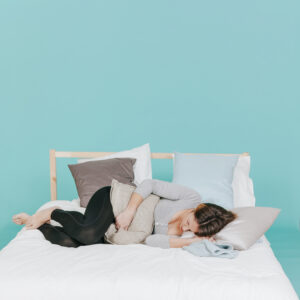 Post-Treatment Lyme Disease Syndrome (PTLDS) is descriptive of how the disease is defined, a disease that occurs after an initial Lyme disease diagnosis is treated but not cured. Lyme disease results from an infection with Borrelia burgdorferi, which are carried by ticks. Most Lyme disease cases can be cured with 2 to 4 weeks of antibiotics, for some cases several debilitating symptoms will remain and becomes diagnosed as PTLDS.
PTLDS patients may have the following symptoms for at least 6 months:
Persistent debilitating fatigue
Sleep disturbances
Pain
Aching joints or Muscles
Pain or swelling in the knees, shoulders, elbows, and other large joints
Decreased short-term memory or ability to concentrate
Speech problems
Many other similar to ME/CFS symptoms
The cause of Lyme disease is known but the reason why some people transition to PTLDS is unknown. There is much speculation regarding the many hypotheses for this but no conclusive evidence yet exists. Furthermore, there is no diagnostic test currently available that can determine if Borrelia burgdorferi has been eliminated after treatment.  Current diagnosis of PTLDS is based on symptoms, physical findings, and the possibility of exposure to infected ticks.
There are also no known treatments of the PTLDS, some patients get better over time, but that may take years if ever at all.
Progress in ME/CFS research will help find answers about PTLDS and vice versa. Many people infected with Borrelia burgdorferi, the Lyme disease bacteria, develop ME/CFS symptoms. Whether it is Lyme disease developing into PTLDS or ME/CFS, understanding ME/CFS and PTLDS is crucial to improving the lives of millions.
References